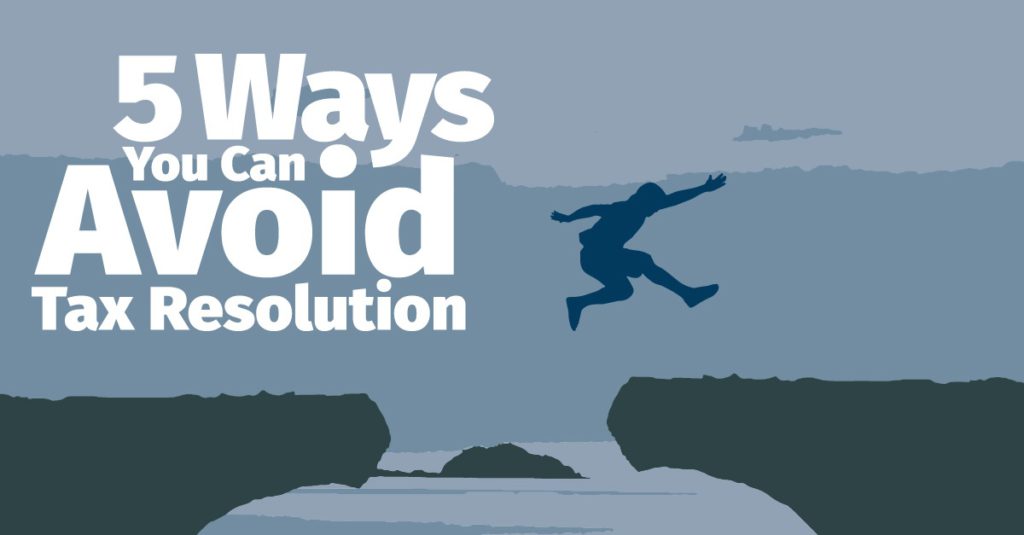 Taxes can be scary because we all know if they aren't done properly, people can get themselves into real trouble. Who wants to have the IRS knocking on their door asking for money? Here are five ways to avoid such situations.
Filing your taxes is a good way to keep the IRS at bay. If you don't file, especially several years in a row, the IRS will take notice of your tax situation. You can keep them (and yourself) happy by filing those taxes as the law requires.
2. Pay Full Amount, On Time
If you owe the state or federal government money on your taxes you may feel overwhelmed, but there are ways around the situation. Paying what you owe in full when it is due means you won't have to worry about a thing down the road.
3. Keep Organized Records
There are many documents needed for the tax process, including receipts and bills, among other documents. Keep your files organized, handy, and in order so if there are any questions, you can easily access the answers without digging through a pile of papers trying to find what you need.
4. Stay Abreast of Tax Codes and Laws
It's hard to stay on top of ever-changing tax codes and laws. Sometimes it may be easier to hand that job on to someone else, but you should still understand them as much as you can yourself.
5. Retain A Good Tax Consultant
Having a tax consultant in your contacts to ask questions whenever they arise can also be helpful. To ensure you are doing everything properly the best thing to do is hire a trustworthy consultant who does taxes as their business. True experts can help you get things done right the first time around. Additionally, if anything comes up later they can be there to assist you with it as needed.
Five Stone Tax Advisers are here for you if you have any help with your taxes. If you've forgotten one of these steps and you find yourself in need of tax resolution, we are professionals who go the extra mile to get things settled as quickly and easily as possible. No one wants to tumble with the IRS and we can get you out of a sticky situation with as little trouble as possible.
FOUND THIS USEFUL ? SHARE WITH