Five Stone Tax Advisers' Take on an Important Tax-Related Article: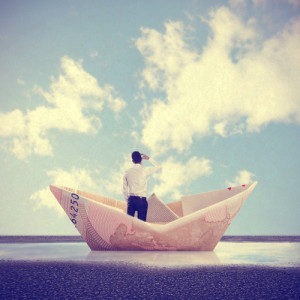 The author of this article does a fantastic job at illustrating two points. First, Ms. Lougen touches on the lack of consistency between states when it comes to Safe Harbor provisions, Foreign Earned Income Exclusion, Foreign Tax Deductions and Tax Treaties. As cross-border tax planning comes more to the forefront (i.e. U.S. citizens working abroad), the American Bar Association (or similar institution) should take the lead on offering model or uniform rules that should be adopted by the states. Similar to the model rules of ethics or the uniform rules of evidence, probate or the commercial code, a uniform code of foreign income state taxation would make the analysis for state tax planning consistent and transparent. This in turn would lead to less confusion on the part of the taxpayer and smaller fees for planning and preparation as the research portion could easily be omitted or attributed a smaller defined scope.
Second, Ms. Lougen very accurately illustrates that most tax professionals only focus on the aspects of taxation dealing with the Federal income tax return and corresponding informational reports. When engaging a Federally-authorized tax practitioner to assist with cross border tax preparation or planning needs, it is important for the prospective client to be on the look-out for how that practitioner plans to deal with the state tax implications as part of the overall solution. This approach should be clearly defined and spelled out in the scope of services detailed in the engagement letter.
About Five Stone Tax Advisers
Five Stone Tax Advisers has years of experience negotiating directly with the IRS to get the best possible outcome for you. Our International Tax Advisory and Compliance unit has a team of tax attorneys, certified public accountants and enrolled agents that form a single sourced point of contact that will provide services for all the legal, compliance and financial reconstruction aspects of these cases.
FOUND THIS USEFUL ? SHARE WITH