Five Stone Tax Advisers' Take on an Important Tax-Related Article: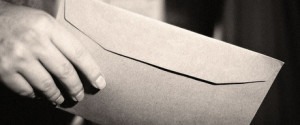 "As part of its agreement with DOJ, Bank Leumi must provide the names of more than 1,500 of its U.S. account holders."
NOTE: There are dual-citizens that have accounts with Bank Leumi but used their Israeli (or other country) passport to obtain the bank account. This is the next focus of the NPA. It is likely that the number of account holders that fall into this bucket will be substantially more than 1,500.
About Five Stone Tax Advisers
Five Stone Tax Advisers has years of experience negotiating directly with the IRS to get the best possible outcome for you. Our International Tax Advisory and Compliance unit has a team of tax attorneys, certified public accountants and enrolled agents that form a single sourced point of contact that will provide services for all the legal, compliance and financial reconstruction aspects of offshore account cases.
FOUND THIS USEFUL ? SHARE WITH