Five Stone Tax Advisers' Take on an Important Tax-Related Article: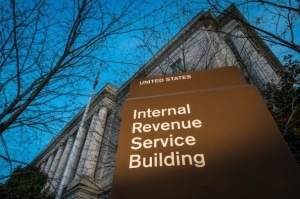 With yet another cut to the IRS budget one out of every two taxpayers that try to call in for assistance will find themselves unable to connect with an IRS representative. It is likely that in addition to the decreased ability to serve taxpayers there will be more tax schemes aimed at those people who cannot find the assistance they seek. 
From the perspective of a tax practitioner, the writing is on the wall for the worst filing season since 1985. Another reduction to the budget, identity theft at an all-time high and the upcoming implementation of the ACA provisions is a perfect storm of inefficiency, lack of taxpayer protections and over-complexity. This budget cuts hurts the American people more than it helps balance the budget of the Federal Government
About Five Stone Tax Advisers
Five Stone Tax Advisers has years of experience negotiating directly with the IRS to get the best possible outcome for you. Our Tax Preparation and Planning unit has a team of tax attorneys, certified public accountants and enrolled agents that form a single sourced point of contact to ensure you stay compliant and pay less taxes.
FOUND THIS USEFUL ? SHARE WITH