Before the conception of a mission statement or hiring of your first employee… 
Oftentimes I receive questions from potential business owners regarding if and why they need a company operating agreement. 
Many clients don't see the need for it, especially in a single-member LLC where the owner is the only decision-maker.  Although the Corporate Operating Agreement is not included in basic entity formation packages by budget incorporation sites such as LegalZoom.com and RocketLawyer.com, an operating agreement is incredibly important and should undoubtedly be a standard part of any entity formation service. 
Although an operating agreement has no bearing on tax implications and is generally not required by state law, the existence and proper legal maintenance of such a document can and most likely will have a huge impact on a lot of other areas of the owners' lives. 
An informed business owner should not even consider starting their business without an operating agreement.
The Operating Agreement is an internal company document that sets out rules that govern how profits will be split up, how major business decisions will be made, and the procedures for handling the departure and addition of members.  It helps to resolve misunderstandings among the owners over finances and management.  It is also a customizable, living, and breathing document that allows a business owner to create his/her operating rules rather than being governed by the default rules of whichever state the business is incorporated in.
The benefits of an operating agreement include:
Resolves misunderstandings

A liason between finance & management

Customizable options 

Allows the business owner to create their own rules
The biggest advantage of having a well-drafted operating agreement (whether the business entity has one member or twenty) is that it helps to ensure that courts will respect the personal liability protection of the owner by showing that the owner has been conscientious about organizing the entity as a legitimate business, separate from personal dealings.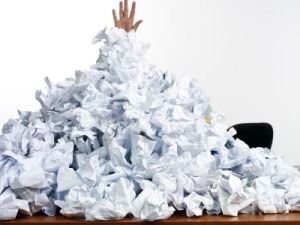 While it is always a hope that the business will never end up in court, it is always a possibility, and nothing can replace being prepared for such a circumstance.
I cannot stress enough the importance and necessity of proper, timely, and well-maintained internal record-keeping for a new business.  An iron-clad operating agreement is just one factor of many that can easily help a business provide extra peace of mind for it's owners and investors.
FOUND THIS USEFUL ? SHARE WITH