Five Stone Tax Advisers' Take on an Important Tax-Related Article: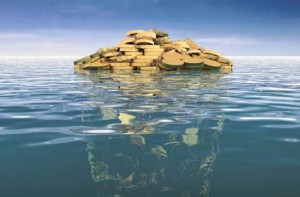 Raoul Weil was the head of UBS AG's global wealth management business and went into hiding after he was indicted in 2008 in a Federal Court in Florida. The indictment showed that Mr. Weil allegedly advised 17,000 U.S. taxpayers to hide $20 billion in income and assets. In 2012, Mr. Weil was finally arrested in Italy by Interpol on a red notice also known as an international arrest warrant and removed to the United States for trial.
The case now hinges on the testimony of Mr. Weil's second in command, Martin Leichti, former head of cross-border banking at UBS. As the facts of the case develop, one can be assured that the Department of Justice is keeping tabs on everything related to this case. Mr. Weil holds a bevy of information that has yet to be released and could be detrimental to any US taxpayer that still has undisclosed foreign accounts or assets.
About Five Stone Tax Advisers
Five Stone Tax Advisers has years of experience negotiating directly with the IRS to get the best possible outcome for you. Our International Tax Advisory and Compliance unit has a team of tax attorneys, certified public accountants and enrolled agents that form a single sourced point of contact that will provide services for all the legal, compliance and financial reconstruction aspects of these cases.
FOUND THIS USEFUL ? SHARE WITH