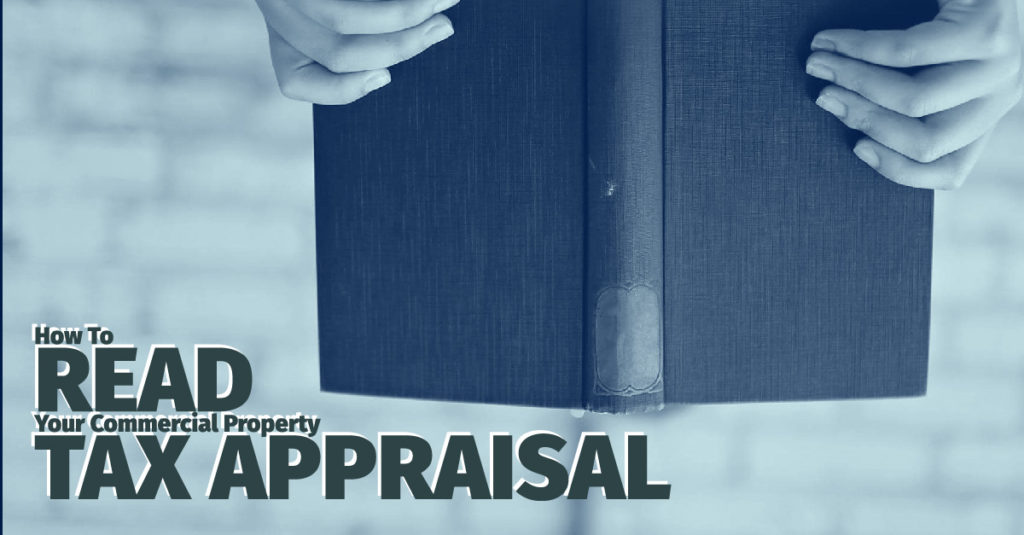 If you're feeling overwhelmed by your commercial property tax appraisal don't worry – we know the process can be daunting. Even more so if you are not familiar with it. To demystify and simplify the process, we are going to take you through what it entails and how to interpret it.
Factors Covered by a Commercial Property Tax Appraisal
Simply put, a commercial property tax appraisal is a calculated assessment of the value of your property. To come up with the correct figures, the Central Appraisal District (CAD) appraiser evaluates various facts about your property and uses the data to analyze and come up with an opinion about its value and tax.
From your appraisal, you will notice it covers a number of important factors, which include listings on any potential risks, your property's estimate, description of your property, and overall comparative analysis.
Appraisal districts collect relevant characteristics data for each property it appraises. Mass appraisal models are built using construction cost and recent sales data. The characteristics of each property then determine their fair market value.
Once this process is completed, the CAD hands over the Appraisal Roll to a board of local citizens. The county administrative judge appoints these people. The board is in place to settle disagreements between you and the appraisal district about your property's value.
If you don't understand what your appraisal contains you can share the details with your tax specialist. They can give advice on the next step to take – either to proceed and make the tax payments or to appeal for a reduction.
Reading commercial property tax appraisals can be confusing, and in most cases daunting to say the least. To ease yourself from the burden, we can offer you advocacy and consultation services, helping you understand your commercial property tax appraisals and what you can do for commercial property tax reduction.
"Five Stone Tax has a thorough understanding of the ins and outs of the property tax appraisal process. The results they have achieved on several of our apartment complexes have exceeded expectations and we continue to come back to Five Stone Tax Advisors each year."  – Terry Matheny, Apartment Portfolio Owner
If you would like help reading your commercial property tax appraisal or want to file for a new tax appraisal, contact Five Stone Tax Advisers today.
FOUND THIS USEFUL ? SHARE WITH