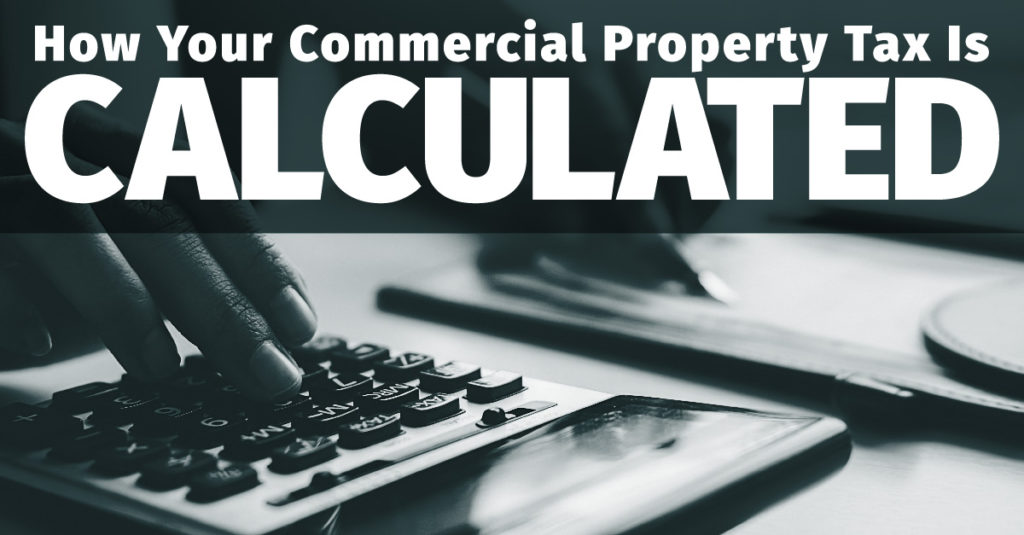 If you are a business owner, understanding how commercial property tax works is very important.
Most people are often confused about how all the calculations are made, and as a result pay what they are assessed for by their local government.
The truth is these calculations differ from one local government to another, but they all follow the same general rules. Let's dig deeper and see how your commercial property tax is calculated.
In Texas, the value of your property is usually determined by the appraisal district office in your county. The valuation happens annually, and your district is required to send a "Notice of Value" first. Then, the property owner has a window of opportunity to file a protest if not in agreement. The tax bills are calculated and delivered after most of the protests have been settled, normally in October.
In Texas, you'll also be responsible for filing a Rendition of your Business Personal Property by April 1st of each year. This is a mandatory requirement and comes with a penalty for those who do not comply.
Calculating Property Taxes
Once the Appraisal District in Travis County finalizes and certifies the valuation via an Appraisal Review Board, they send an Appraisal Roll to each taxing unit in the County. The taxing unit Assessor calculates the tax by applying the tax rate to each property on the Appraisal Roll.
Assuming Travis County and the other taxing units have a combined tax rate of $2.2196521 for every $100 of assessed value, your taxes will be calculated as follows.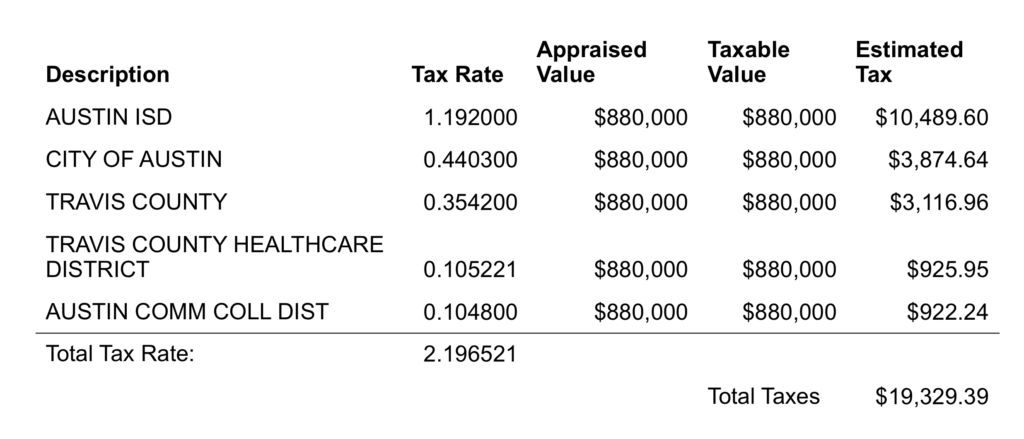 If you are looking to manage and reduce your commercial property taxes, work with Five Stone Advisers for professional services. We are focused on achieving the best possible outcome for your property tax reduction. Understanding how your local government calculates your commercial property taxes can be confusing. This is why you'll need the services of a specialist. While the figures can sometimes be dramatically high, an expert will help you with property tax reduction and advise you on how to always keep the figures low.
FOUND THIS USEFUL ? SHARE WITH