Like the poisoned apple in Snow White, an OiC can be a catalyst for a fairy tale ending.
"Once upon a time . . ." is how most fairy-tales begin. There are generally no fairy-tales to speak of when dealing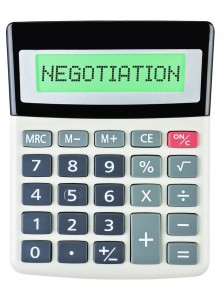 with the federal government, but if there was one, it would definitely be the Offer in Compromise (OIC).
The Internal Revenue Service (IRS) is often considered to be every taxpayer's big bad wolf, but in the case of the OIC, the IRS is more akin to a fairy godmother. When a delinquent taxpayer applies for and receives an OIC, the IRS forgives all of their debt in exchange for a one-time payment or several installments of a small portion of the balance. This fairy tale as assisted many taxpayers in obtaining a fresh-start and a brighter outlook for their financial future.
An OIC is not without limitations. To qualify, a taxpayer must prove through extensive financial documentation that his/her monthly expenses exceed monthly income, and that paying the debt, even over the course of time, would cause serious financial hardship. Additionally, the taxpayer must agree to all of the IRS' proposed deal terms, such as becoming compliant with all IRS reporting regulations for a set number of years, or owing the full balance of the original debt plus interest if default occurs.
Many taxpayers choose to hire a CPA or tax & accounting firm to assist them in navigating the IRS' highly mechanized and detailed process. More information on OICs can be found on the IRS' website. The IRS also offers other options for payment and negotiated settlements, depending upon the taxpayer's specific circumstances. This article from the Journal of Accountancy gives a great overview of some of the more common programs that the IRS offers.
In short, the OIC is an incredibly useful tool to have in your belt when navigating the inevitable minefield that is created when a taxpayer owes a debt to the IRS. More information on OICs can be found on the IRS' website.
FOUND THIS USEFUL ? SHARE WITH