Five Stone Tax Advisers' Take on an Important Tax-Related Article: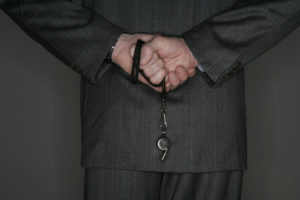 Persons with undisclosed foreign accounts should be aware of the whistleblower program and corresponding awards. If a taxpayer worked with a facilitator or representative in a foreign jurisdiction, that individual may choose to open a whistleblower case if they know the facts and circumstances of another taxpayer's case with regard to failure to report foreign financial accounts. This is in conjunction with the Department of Justice John Doe Summons procedures, FATCA exchange of information reporting and disclosure of names by banks (recently see Bank Leumi). Finally, Carl Levin's senate report from early 2014 indicates that the DOJ will investigate the IRS Qualified Intermediary Program from which 7000 foreign banks participate.
About Five Stone Tax Advisers
Five Stone Tax Advisers has years of experience negotiating directly with the IRS to get the best possible outcome for you. Our International Tax Advisory and Compliance unit has a team of tax attorneys, certified public accountants and enrolled agents that form a single sourced point of contact that will provide services for all the legal, compliance and financial reconstruction aspects of offshore account cases.
FOUND THIS USEFUL ? SHARE WITH