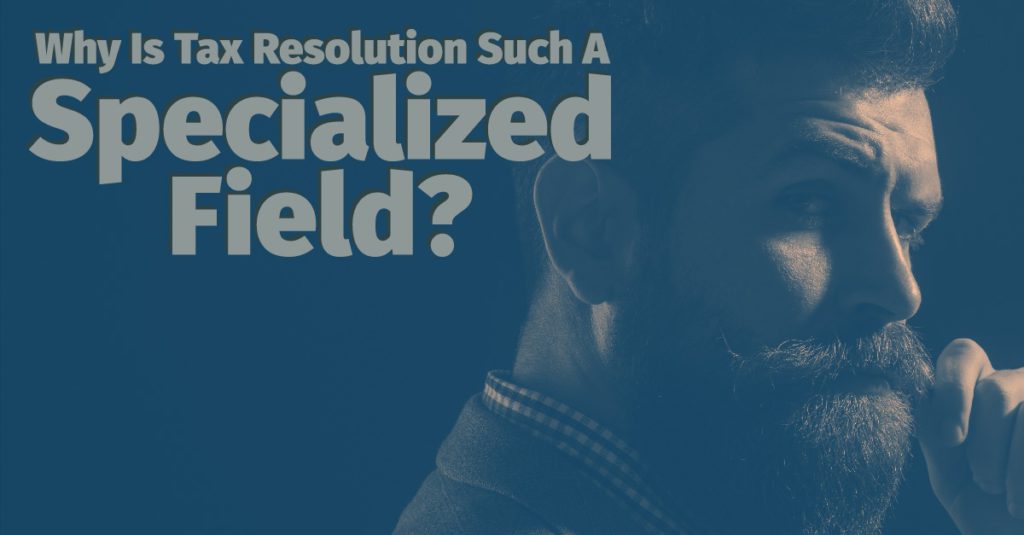 Dealing with the IRS on matters pertaining to tax payment plans can be a stressful and time-consuming experience. The role of tax resolution experts is to help you realize tax debt settlement and tax debt relief via the most flexible schedule and minimal time allowed by law. Tax disputes can disrupt your life. Therefore, these professionals endeavor to devise payment plans which are least disruptive to your economic life. Here's why tax resolution is a specialized field.
They Deal With Tax Agencies on Your Behalf
Tax resolution specialists help you achieve the best possible outcome while minimizing the stress, which typifies the settlement of tax disputes. Once you delegate your dispute to them, they take it as their problem. Consequently, tax resolution specialists will speak with state and federal income tax agencies on your behalf in a professional manner you won't need to.
Tax resolution firms are served by teams of attorneys and IRS-enrolled agents who have previously handled cases similar to yours. This means you will be provided with the most comprehensive tax defense before state tax authorities and the IRS. You stand to get the most affordable and flexible payment plans with a tax resolution consultant on your side. In addition, these professionals regularly undergo specialized professional training to keep apprised of the latest tax codes.
Reduction of Back Taxes And Penalties
Your tax dispute may include penalties and interest on top of whatever you owe the IRS. The comprehensive tax consulting and advisory services provided by tax resolution specialists have helped hundreds of clients avoid tax penalties. Tax resolution specialists know how to maneuver the first-time penalty abatement administrative waivers in a bid to eliminate back taxes and penalties. This can help you avoid civil fines, jail terms, and other undesirable penalties.
Ability to Customize Each Case
Tax resolution is a specialized field because professionals have the ability to customize each individual case to meet the client's need. Since each case has its own needs and time-frame, time and resources will be allocated accordingly. Besides this, they endeavor to ensure property and wages are not seized owing to unpaid tax liabilities.
Are you embroiled in a tax dispute with the IRS or state tax agencies, which you wish to resolve? If so, get in touch with Five Stone Tax Advisers to achieve the best possible outcome commitment.
FOUND THIS USEFUL ? SHARE WITH