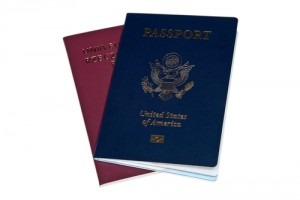 This article details an order issued by a District Court called writ of ne exeat republica. To convince a judge to issue this writ, the IRS must essentially prove that a taxpayer has transferred assets into a foreign jurisdiction for the purpose of avoiding the payment of tax owed to the IRS. The IRS must demonstrate that it has attempted to collect on the debt using all of its power. If the debt is not collected, the IRS can request that it be reduced to judgment and have the write issued to repatriate assets back to the US. In this scenario, expats entered the United States from Ecuador to attend a wedding. On their way back out of the country they were detained by US Marshals, forced to turn over their passports and given jail time (in lieu of paying a bond) because they were considered flight risks.
For taxpayers that live in a foreign jurisdiction and owe the IRS it is particularly crucial that you resolve any and all issues by either full paying the balance due or entering into a collection alternative. Secondarily, taxpayers should seek the help of federally authorized tax practitioner that can monitor the IRS e-services account online via account transcript on a monthly basis to make sure that there are no unknown issues. The form 2848 under which practitioners can represent clients can also be used as a method to provide that the practitioner receives copies of all correspondence and ensure that the IRS contacts the practitioner first should any issues arise.
About Five Stone Tax Advisers
Five Stone Tax Advisers has years of experience negotiating directly with the IRS to get the best possible outcome for you. Our International Tax Advisory and Compliance unit has a team of tax attorneys, certified public accountants and enrolled agents that form a single sourced point of contact that will provide services for all the legal, compliance and financial reconstruction aspects of offshore account cases.
FOUND THIS USEFUL ? SHARE WITH