The global system of taxation expands.
France will implement the automatic withholding of tax from employee paychecks in 2018 as reported on TaxFoundation.org. France is the latest country to employ this method as the industrialized world moves towards a global system of taxation. US citizens living in France will likely see an increased exchange of information between France and the United States as these procedures are implemented.
If there are any outstanding issues or delinquencies for US tax paying expats who live in France, France withholding tax 2018now would be a good time get those issues resolved. Once the information exchange increases and items such as automated withholding are implemented, it will be very easy for the IRS to conduct a CP 2000 review of unreported foreign income.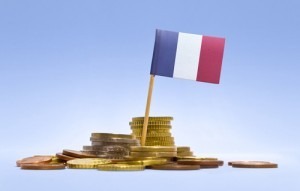 About Five Stone Tax Advisers
Five Stone Tax Advisers has years of experience negotiating directly with the IRS to get the best possible outcome for you. Our International Tax Advisory and Compliance unit has a team of tax attorneys, certified public accountants and enrolled agents that form a single sourced point of contact that will provide services for all the legal, compliance and financial reconstruction aspects of offshore account cases.
FOUND THIS USEFUL ? SHARE WITH