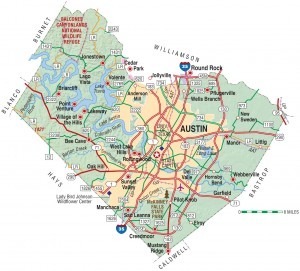 In October 2014, Five Stone Tax Advisers uncovered thousands of overtaxed Travis County commercial properties that might have been eligible for an additional 7% reduction in property taxes.
According to an employee of the appraisal district who wished to remain anonymous, the district erroneously used Abilene, Texas, cost multipliers last year to assess Travis County commercial properties. The error resulted in an incorrect appraised property value for an unspecified number of commercial properties in Travis County. Click here to read more about the error.
This was a one-time mistake made by the Travis Central Appraisal District (TCAD). Since the law allows late protests to be filed when a clerical error has been made by the appraisal district, this error presented a unique opportunity to file late protests for commercial clients. Of the commercial property owners that contacted Five Stone to try to get the reduction, 50% were successful and now have a hearing date set.
Takeaway: Appraisal districts can make far-reaching errors, as evidenced by the appraisal mistake TCAD made last year. If there is an error, Five Stone will find it during the protest season. While the law does allow late protests in specific circumstances, it is much better to file prior to the original filing deadline.
One of your most important rights as a taxpayer and landowner is the right to protest your property's appraised value every year. Sign up is simple and fast; it only takes about 3 minutes!
Don't wait! Sign up today to protest your property taxes in Travis County.
We also protest property values in Williamson County.
About Five Stone Tax Advisers
Our success rate is three times the industry standard

We have insider knowledge of the Central Texas appraisal districts

We work on a contingency basis—no fee until you save

We give 33% of our profits to charities and ministries
FOUND THIS USEFUL ? SHARE WITH